Heavy Duty Towing Service In Brighton, CO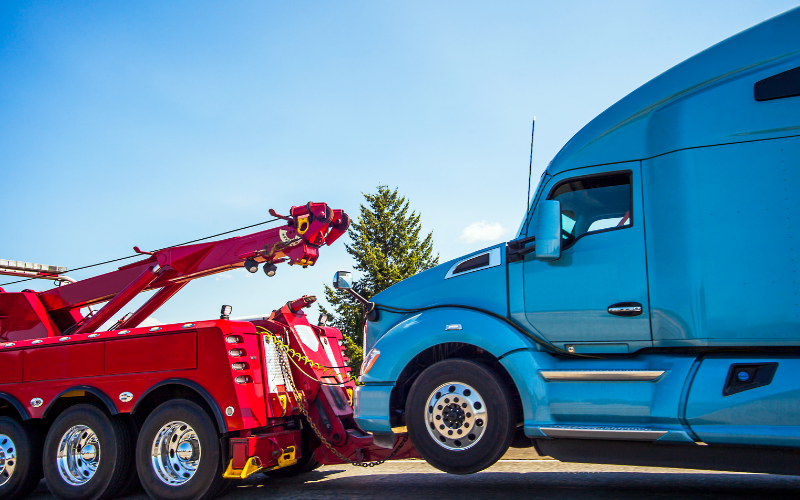 If you're stuck on the side of the road, it's not fun. You need to get moving as soon as possible.
When your heavy duty vehicle breaks down, there are two options – call a tow truck or wait for one miraculously to arrive. You can contact us for prompt and efficent services that are also affordable.
Our Brighton, CO towing company specializes in towing heavy duty vehicles of all types. Our team is well-trained and equipped to handle any type of vehicle, whether it be a fifth wheel trailer, RV, truck, bus, motorhome, or shop equipment. We also provide roadside assistance for anyone who needs help with their vehicle while traveling on the road.
Our heavy duty tow truck services offers 24-hour emergency roadside assistance services in Brighton, Commerce City, Westminster, Thornton, and nearby areas north of Denver, Colorado. We can come pick up your vehicle from any location without having to pay an outrageous fee! Plus, we'll send someone out within 45 minutes (hopefully less) of receiving your call.
Tow truck services for RVs, Buses, & Motor Homes, 5th Wheel Trailers, and Medium Duty Work Trucks
No job is too big or small for our fully licensed and insured towing professionals.
We have the right equipment and expertise to expertly transport recreational vehicles, fifth wheel trailers, semi trucks, gooseneck trailers, bumper pool trailers, shop equipment, buses, mobile homes, and more.
Our year-round heavy-duty towing services include:
24-hr Heavy towing
Work truck towing
Tractor trailer towing
Motor coach and bus towing
Semi truck accident towing and recovery
Cement mixer towing
RV towing
Box truck towing
Local truck Towing
Utility Truck Towing
Medium Duty Towing
Long distance truck towing
Delivery truck towing
5th wheel trailer towing
Motor home towing
Heavy duty insurance towing & billing
Our crew is headquartered in northern metro Denver. We cover the entire region when it comes to tows for trailers, trucks, RVs, semis, and other heavy duty vehicles.
We provide affordable and efficient for stranded and broken down trailers and trucks traveling U.S. 85, U.S. 6, I-76, and all other roadways in our service area of Brighton, Commerce City, Federal Heights, Golden, Broomfield, Thornton, Arvada, Fort Lupton, and nearby areas.